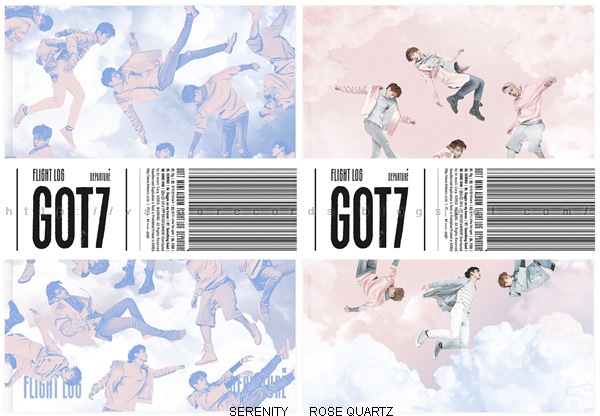 Description
1. Fly
2. 못하겠어
3. 빛이나
4. FISH
5. REWIND
6. Beggin on my knees
7. Something Good
8. HOME RUN
This album comes with a 100-page booklet, a random photo card, a random photo ticket and a Departure Card. There are two versions- Rose Quartz or Serenity.
GOT7 Mini Album – Flight Log: Departure
Code: JYPK0626
Price: $19.00
Status: Pre-order
– Price inclusive of normal postage charge in Singapore.
– For registered post, please add $2.50
– Overseas postage will be calculated accordingly.
Albums are sourced directly from Korea and contributes to the Hanteo chart.
Please email to: sales@seoulyshopping.com
Please follow and like us: